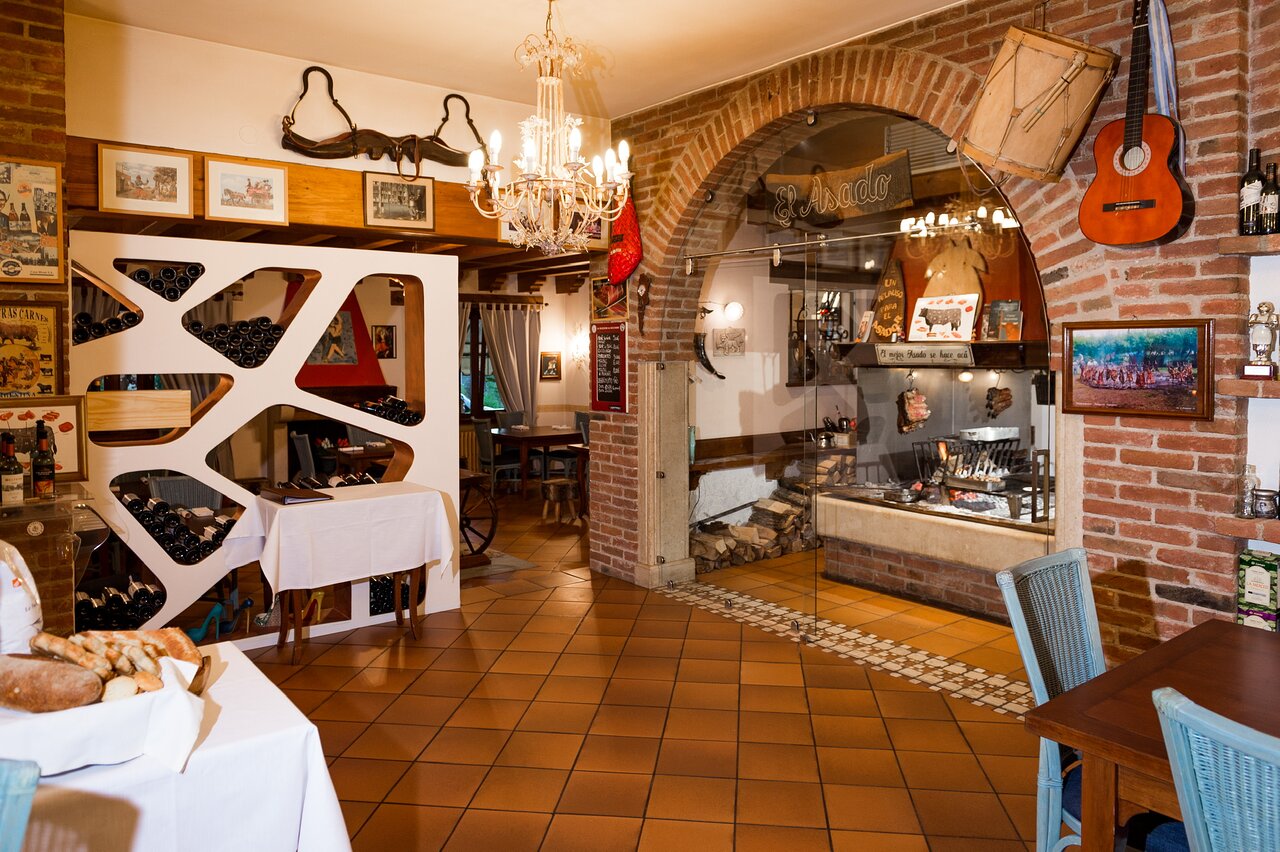 Arriving in Italy the welcome received by all the locals was indescribable and from the nostalgia for Argentina, the great dream to bring Argentina to Refrontolo, a characteristic village nestled between the hills of Prosecco Conegliano – Valdobbiadene, had been born. We wanted to create an environment where you can breathe home. In 2009 we opened Trattoria Argentina and the goal was to introduce the culture, wine and gastronomic specialties of our beloved country.
A refined and elegant contrasted with the rustic and bucolic environment, a metaphor of Argentine dualism, that we have proposed at the restaurant Trattoria Argentina. From tango to rural life, two opposing and complementary elements that have been replicated in the room "Tango" and room "Gaucho". The first is an environment with a soft and romantic light, dedicated to those seeking intimacy. The second one is outlined by a more decisive decor with details of the symbolic "Gaucho", with poncho and hat to wide curtains, and photos of Maradona and Messi, two icons of the past and present of the "fútbol argentino".
In Trattoria Argentina you will find the winery in plain sight with the selection of the best imported wines, including the Malbec and other international varieties. Argentine cuisine is eaten with the eyes, so you will relive the experience of show cooking in the preparation and cooking of meat "asada", or grilled.
Click here to discover Trattoria Argentina and our menu, for a sensory journey in Argentina.